National Light! China's "Hongqi" rises in the Middle East, Hongqi Auto Dubai flagship store officially opened!
2022.04.29
On September 30, 2021, at 10:00 a.m. Dubai time, the much-anticipated Hongqi Auto Dubai flagship store officially opened.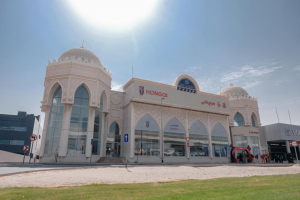 Members of the UAE royal family Al Nahyan family, members of the local business community Al Sekar family, representatives of local dignitaries, representatives of Hongqi manufacturers, representatives of Chinese-funded enterprises, representatives of local banks and peers, Hongqi car owners, local media and other VIPs were invited to attend At this opening ceremony, the guests on the spot gave the Hongqi brand high recognition and evaluation.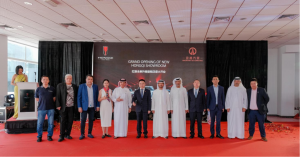 The event also welcomed the debut of Hongqi's full-size pure electric smart SUV E-HS9 in the Middle East. E-HS9 has a luxurious cockpit layout and exquisite Hongqi interior, equipped with advanced AR real-time navigation and large-capacity powerful batteries, which will bring consumers in the UAE an unparalleled driving experience. At the same time, the introduction of Hongqi's new energy vehicles will also promote local energy and environmental protection.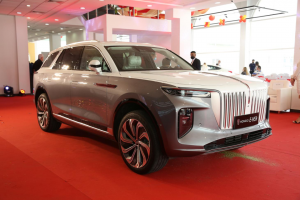 Hongqi is a high-end domestic car brand bred by China FAW. Hongqi is the first high-end sedan produced after the founding of New China. It is not only an automobile brand, but also a deep national sentiment, which runs through the development history of China's automobile industry. Today, the Hongqi brand aims to be "China's No. 1 luxury car brand", and has been making waves in its overseas strategic layout. At present, Hongqi has gradually established a benchmark image of Chinese luxury car brands in the Middle East, Europe, Southeast Asia and other regions.
Thanks to the developed economic environment, mature automobile ecological chain and professional consumer groups in Dubai, UAE, it has become one of the important strategic centers of Hongqi brand in the Middle East.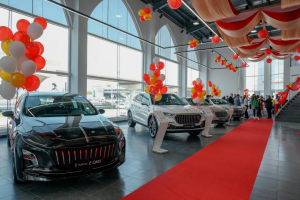 Since 2018, the cooperation between China FAW and Oneroad Group has made the Hongqi brand emerge in the Middle East and the United Arab Emirates. It laid the foundation of Hongqi's brand in Dubai, the Middle East, and successfully launched Hongqi H9 in Dubai in December 2019.
Mr. Xie Qiyi, General Manager of Oneroad Auto Trade, delivered a speech on behalf of Oneroad Group: "From the Silk Road to the "Belt and Road", Sino-Arab relations have lasted for thousands of years, and the design and decoration style of the new exhibition hall also combines the traditional Chinese and Arab cultures. Under the joint witness of the Chinese government and people, we are full of confidence and passion, and Oneroad Group will join hands with FAW Hongqi to create a new territory for Hongqi!"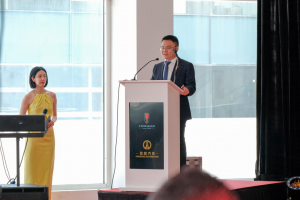 Mr. Wang Lingyu, General Manager of Hongqi Overseas Marketing Department of China FAW Group Import & Export Co., Ltd. delivered a speech: "Today's opening of Hongqi's flagship store in Dubai marks a comprehensive upgrade of Hongqi's products and services in the UAE market! The long-term cooperation between FAW-Hongqi and Oneroad Group has taken another solid step! The two parties will jointly provide UAE consumers with the ultimate travel enjoyment and create a full range of high-quality car life!"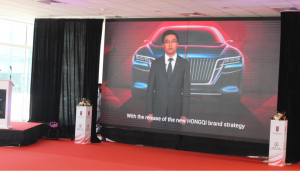 The opening of the Hongqi flagship store in Dubai will further enhance the local sales and service experience of Hongqi, and will also open up a larger market for Hongqi in the United Arab Emirates, improve Hongqi's customer experience and brand awareness in the United Arab Emirates, and at the same time provide Hongqi. Lay a solid foundation to build a "world-class luxury car brand" in the global market.