Oneroad Group Great Wall Cambodia Marketing Center Officially Opened!
2023.06.21
On June 19, the Great Wall Cambodia Marketing Center of Oneroad Group, located at No. 15Z, Monivong Avenue, the core commercial center of Phnom Penh, officially opened.
His Excellency HE Pan Sorosak, Minister of Commerce of Cambodia, and many other important government officials came to cut the ribbon and experienced the excellent intelligent products of Great Wall Motors.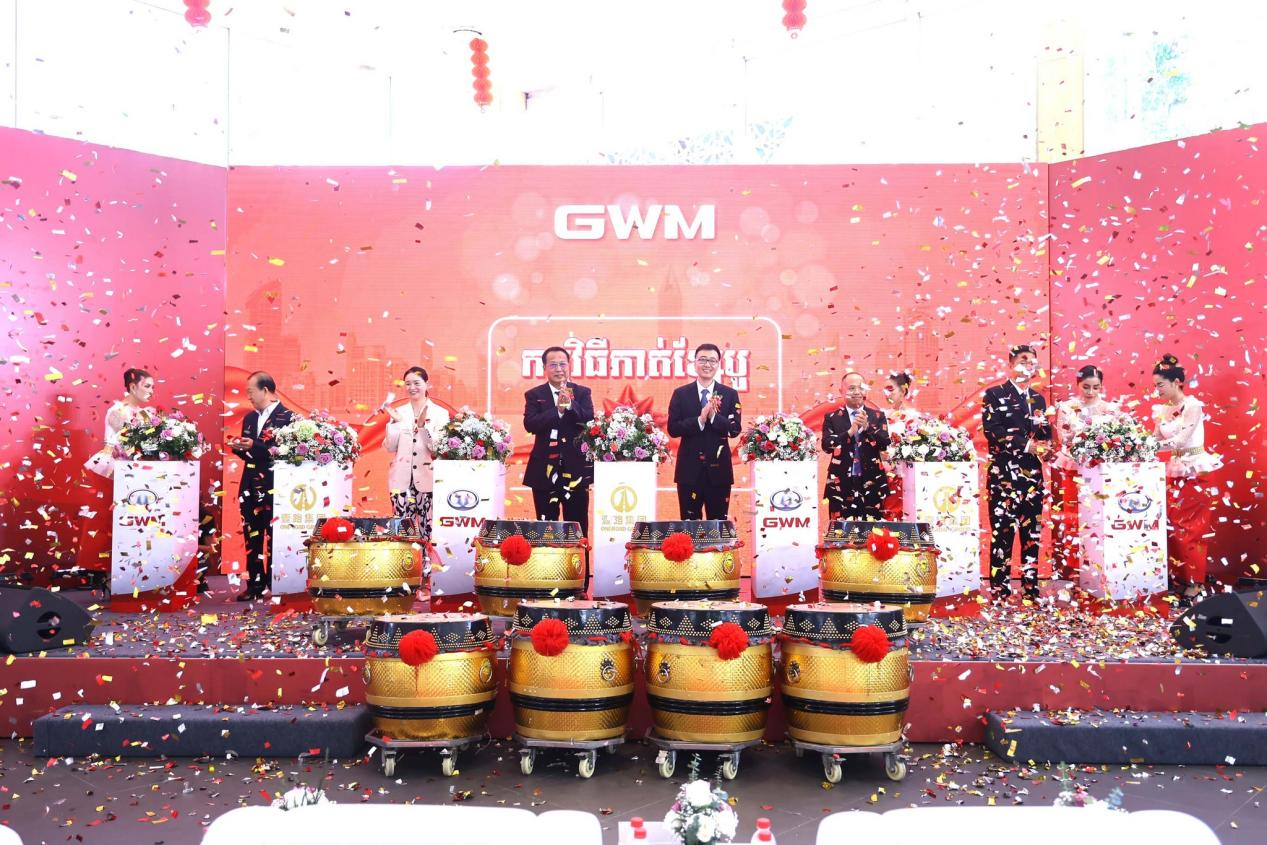 Ms. Zhang Chenling, President of Oneroad Group, the partner of Great Wall Motors in Cambodia, Mr. Luo Canfa, Executive Vice President of Oneroad Group, Guo Fuqiang, Regional Marketing Manager of Great Wall Motors, and others accompanied them, and introduced the development plan of Oneroad Group in Cambodia, Great Wall Automobile ASEAN strategic layout and products on sale such as Haval H6 and Great Wall Cannon.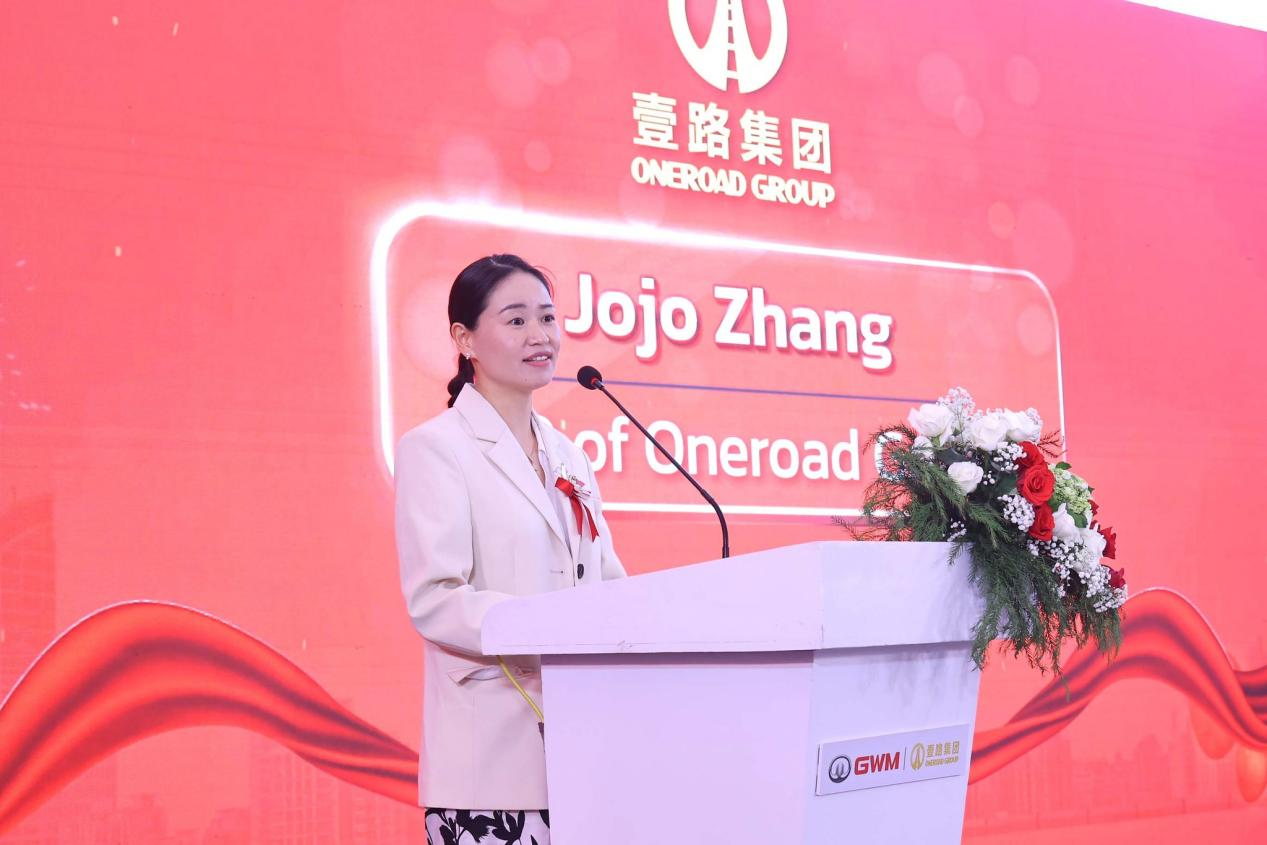 More than 400 people from multi-power media, guests, partners, and fans were present to witness this important moment.
The event kicked off with the solemn national anthem of the Kingdom of Cambodia. His Excellency HE Pan Sorosak, Minister of Commerce of Cambodia, personally dotted the eyes of the lion and delivered an important speech. Ms. Zhang Chenling, president of Oneroad Group, and Guo Fuqiang, head of the regional market of Great Wall Motor, delivered speeches respectively.
At 12:00 noon, the event came to an end in a warm atmosphere. This event officially opened a new chapter for Great Wall Motors in Cambodia.
The in-depth cooperation between One Road Group and Great Wall marks the mutual recognition and determination of the two parties to advance and retreat together, and also lays a good foundation for subsequent in-depth cooperation.
Great Wall Motor's debut in Cambodia will surely serve the core needs of Cambodian consumers by virtue of its value innovation technology system of the whole industry chain and brand-new car manufacturing concept, and create new glories again.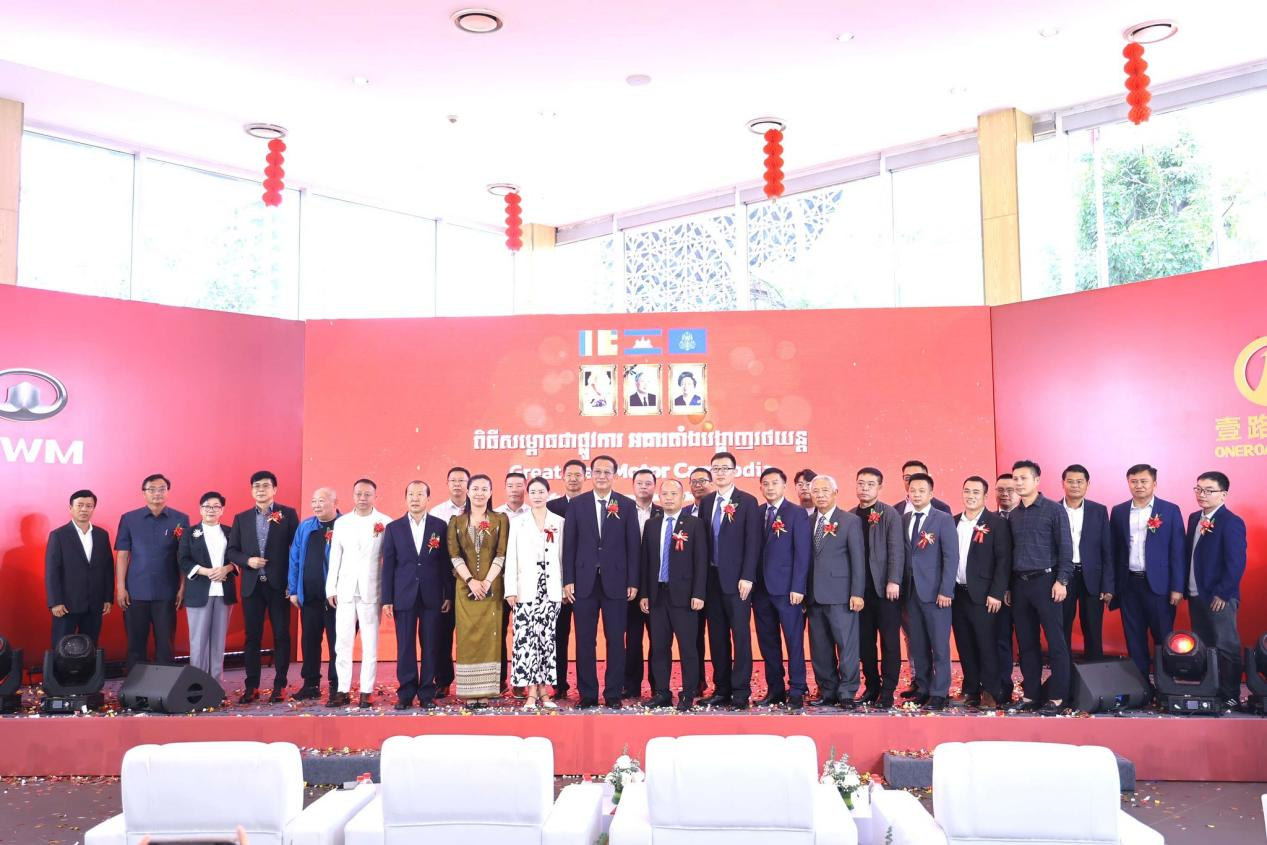 A week ago, Great Wall Motors held its first brand launch and media test drive meeting at AEON Phase II in Phnom Penh. The products of Great Wall Motors Pioneer Era received extensive reports and unanimous praise from many local authoritative media, partners and potential customers in Cambodia.
Cambodia is the first market for the Great Wall Motor Tank 300 to be sold in ASEAN. A variety of modified tank models brought by Oneroad Group were unveiled, which caused a sensation on the scene. It is believed that Great Wall Motors will, on the road of unremitting development, bring more intelligent products that are "less expensive, farther and safer" to more Cambodian customers, and make more contributions to the sustainable development of Cambodia.